Learn more about these summer programs and see status updates in the Summer Harp Camp Directory.
To state the obvious, the last two years have been rough for summer camps. Nearly all of the 46 programs we previewed in our January/February 2020 issue were canceled because of the pandemic, while a few scrambled to put together a program online. Later that year, when most programs were planning their 2021 seasons, the world was at the height of pandemic uncertainty about what the coming months would look like. Program directors did what we all had to do—plan for the worst and hope for the best. Many found a way to hold some sort of modified gathering in 2021, but our summer camp roundup last January was the smallest we have had in 10 years.
This year we're happy to say that the number of summer programs in the pages that follow is back to pre-pandemic levels. Much has been said about the last two years prompting us to reassess our priorities in life. One thing is certain—summer camp is a top priority for harpists, as evidenced by the return of many perennial favorites and the emergence of some exciting new programs. Read on to find out which one is right for you.
Need help choosing a program?
Download this issue for a comparison chart of all the programs listed here, and read our six questions to ask before you choose a camp.
Houston, Texas; June 13–July 15
Instructor: Emily Klein
Description: AFA Summer Music Festival offers intensive music-making experiences and camaraderie for Houston's young musicians. High school harpists audition for the three-week orchestra and chamber music session that includes two orchestra concerts and harp ensemble; younger students audition for the two-week string ensembles (session 2) that includes string orchestra and harp ensemble.
---
Winston-Salem, N.C.; June 26–July 2
Instructors: Jacquelyn Bartlett, Maria Luisa Rayan
Description: The American Harp Academy at the University of North Carolina School of the Arts is for harpists that want to be immersed in their music and surrounded by a community of artists that nurture creativity and artistic excellence. This one-week intensive program is designed to prepare for upcoming competitions, auditions, recitals, and repertoire build-up.
americanharpacademy.com
---
American Youth Harp Ensemble Summer Harp Institutes
Frederick, Md., Richmond, Va., and online; July 4–8 (online), July 11–15 (Maryland), July 18–22 (Virginia)
Instructors: Rebecca Anstine-Smith, Lynnelle Ediger, Gloria Galante, Claire Jones, Amber Koeppen, Chris Marshall, Alison Read
Description: Summer Harp Institutes are tailored to all levels of harpists who live anywhere in the world. In addition to in-person programming for students ages 8–18, online programming for harpists of all ages is offered.
greenspringmusic.org
---
Waterville, Maine; June 27–Aug. 7
Instructor: Paula Page
Description: This is the first year that a harp instructor will be involved in the camp. Paula Page will be available for all of the programs offered. Please see the website for more information.
atlanticmusicfestival.org
---
Berklee College of Music Summer Programs
Boston, Mass.; String Program June 21–25; Performance Intensive July 10–Aug. 13; Summer Semester May 25–Aug. 13
Instructor: Felice Pomeranz
Description: Explore the possibilities of your instrument and learn new styles during three summer programs in different lengths to accommodate your busy summer. Improvisation, technique, styles, grooves, and composition are all offered. Scholarships available. Exciting performance opportunities and recording space, too. Summer in the city in a world class location of Boston. Online course opportunities are also available.
berklee.edu/summer
---
Egg Harbor, Wis.; July 3–16
Instructor: Faye Seeman
Description: Birch Creek's program is unique in symphony and chamber music education in that it incorporates a student/mentor approach in virtually every aspect of training. Students rehearse and perform alongside their teachers. Students develop practice habits and rehearsal skills. Seven public performances of four different orchestral programs are given over the two-week session.
birchcreek.org
---
Twin Lake, Mich.; two-week sessions June–Aug. 2022
Instructors: Molly O'Roark, Amy Ley
Description: Blue Lake Fine Arts Camp offers harpists of all levels the opportunity for intensive summer study in a traditional camp environment. Daily classes include private lessons, ensemble skills, theory, history, and practice time. The session concludes with a performance for friends and family. Enrollment is limited.Pedal harps are provided. Blue Lake is committed to COVID-careful planning in preparation for the summer season.
bluelake.org
---
Bob Jones University Harp Camp
Greenville, S.C.; July 11–15 Junior High Camp, July 17–22 Senior High Camp
Instructor: Emily Waggoner
Description: BJU camps are designed around campers' particular interests. The mission of BJU summer camps is to help students grow Christlike character as they learn about a specific field. In addition to the daily ensemble rehearsals, solo master classes, private lessons, and performances, all camps include chapel, personal Bible study, nightly group devotions in the residence halls, and recreation.
bju.edu/events/youth/
---
Boston University Tanglewood Institute Young Artists Harp Program
Boston, Mass.; July 3–Aug. 13
Instructors: Ann Hobson Pilot, Franziska Huhn
Description: Boston University Tanglewood Institute is a summer training program for young musicians and is the only program of its kind associated with one of the world's great symphony orchestras. Under the guidance of distinguished professionals, and in the presence of the Boston Symphony Orchestra, students are immersed in an atmosphere of music-making fueled by high artistic standards, rigorous programming, and a rich legacy of learning and performance.
bu.edu/tanglewood
---
Bowdoin International Music Festival
Brunswick, Maine; June 25–July 16 (Session 1); July 16–Aug. 6 (Session 2)
Instructor: June Han
Description: The Bowdoin International Music Festival is a music institute providing intensive and in-depth exploration of chamber and solo music. Students are defined by their dedication, creativity, curiosity, and passion for excellence in music. Harpists study with Dr. June Han, who has been described as "mesmerizing" by The New York Times and "devoted, passionate, and inspirational" by her Festival students. Participants may apply to attend the program for three or six weeks.
bowdoinfestival.org
---
Brevard Music Center, Summer Institute and Festival
Brevard, N.C.; June 23–Aug. 7 (High School Division), June 19–Aug. 7 (College Division)
Instructor: Allegra Lilly
Description: Brevard provides an engaging, intensive summer community for young musicians of exceptional talent. Over 500 students, ages 14–29, enroll each year and represent nearly every state in the U.S. and several other countries. Brevard presents 80 public concerts throughout its seven-week festival including major orchestral, chamber, and operatic repertoire.
brevardmusic.org/institute
---
Buffalo Suzuki Strings Summer Harp Workshop
North Tonawanda, N.Y.; Aug. 15–19
Instructors: Katie Berquist, Grace Wong
Description: Harp students ages 5–18 of all levels, methods, and traditions gather for a week of harp ensemble, masterclasses with guest artists, music theory, enrichment classes, and more with the instructors at Buffalo Suzuki Strings. Space is limited, and registration will be accepted on a first-come, first-serve basis. The workshop concludes with a final harp ensemble concert on Aug. 19 .
buffalosuzukistrings.org/summer-workshop
---
Harrington, Quebec, Canada; July 17–24
Instructors: Sharlene Wallace
Description: Sharlene Wallace's lever harp program will share this week alongside the Utrecht String Quartet chamber music program, an intensive vocal program and the staging of Purcell's The Fairy Queen. Classes available: lever harp, chamber music, choir, orchestra, piano, voice training, intensive vocal program, a cappella, wind ensemble, introduction to ensemble playing for strings and winds, concerto grosso, recorder, yoga, reading music, active listening, dance, Orff, composition.
Cammac.ca
---
Lège-Cap-Ferret, France and online; July 9-16
Instructor: Lisa Tannebaum
Description: A week of daily private lessons, masterclasses and seminars with harpist Lisa Tannebaum, and access to nightly concerts by the ocean. Musicians from all over the world join this camp.
capferretmusicfestival.com
---
Gutenstein, Austria; Aug. 23–29
Instructor: Elisabeth Plank
Description: Music and nature—study and enjoy! The Gutenstein Masterclasses offer a unique musical experience in the Castle of Gutenstein in the Austrian Alps. After a successful first installment in 2021, the harp masterclass will be led again by harpist and pedagogue Elisabeth Plank. This intensive masterclass provides a focused learning experience for the students, as well as concerts to attend and perform in.
meisterklassen-gutenstein.com
---
Harp in the Mountains Summer Festival
Coburn, Pa.; July 10–16
Instructors: Anne Sullivan and Candace Lark-
Masucci
Description: A recreational camp atmosphere and intense harp study combine in this festival. With a focus on learning together, campers practice and perform, study technique and musicianship, and enjoy making new harp friends.
harpmastery.com
---
Switzerland; July 11–21
Instructors: Milda Agazarian, Irina Zingg, Mara Galassi, Ieuan Jones, David Watkins, Luisa Prandina
Description: An international summer harp camp based in Switzerland where harpists from all over the world come over to join a unique group of dedicated professionals to learn, inspire, and establish friendships. We build a community of exchange between the world's leading masters and young artists in an opportunity for learning, for sharing, and for inspiration.
harpmasters.com
---
West Bend, Wis.; September 15–18
Instructors: Kim Robertson, Sunita Staneslow
Description: A retreat with Kim Robertson and Sunita Staneslow with a focus is on musicality, creativity, and inspiration combined with practical tools for arranging, improving technique, and overcoming performance nerves. Limited to 25 students.
hamars.uk/harps-in-the-glen/
---
Houston, Texas; July 11–16
Instructor: Kimberly DeRosa
Description: For students going into grade six through graduated 12th graders, a non-competitive week of comprehensive studies on the many aspects of the harp and its music, history, and ensemble playing. Ensemble rehearsals culminate in a recital at the end of the week. Other exciting classes and activities include "Famous Harpists," "Wedding Workshop," masterclasses, and private lessons with our faculty.
houstonsummerharpfestival.com
---
Houston Summer Harp Festival—Virtual
Online; July 25–27
Instructor: Kimberly DeRosa
Description: Students of all ages are invited to join the Houston Summer Harp Festival for three half-days of virtual workshops and masterclasses.
houstonsummerharpfestival.com
---
Ibacus International Harp Course
Suffolk, U.K.; July 29–Aug. 4
Instructors: Charlotte Seale, Imogen Barford
Description: With world-class tuition in a friendly atmosphere in the English countryside, this course is for harpists looking to progress to further study or gain fresh inspiration. Directed by internationally renowned harp professors Charlotte Seale and Imogen Barford (Guildhall School of Music and Royal Academy of Music, London).
ibacusharpcourse.com
---
Idyllwild-Pine Cove, Calif.; July 17–30
Instructor: Allison Allport
Description: Intermediate and advanced harp students participate in daily orchestra rehearsals as well as private lessons, harp ensemble, and chamber music. A small class ensures lots of personal attention and an experience tailored to each student's level and goals. The campus is nestled in a mountain forest and provides a supportive environment where students grow musically while forging lifelong friendships.
idyllwildarts.org
---
Illinois Summer Harp Class
Urbana, Ill.; June 9–11
Instructors: Ann Yeung and associates
Description: In its ninth year, the ISHC is an intensive and creative class with Ann Yeung and associates on the University of Illinois Urbana-Champaign campus. Plans for 2022 include workshops, distinguished teachers and performers, and a new ensemble work by Julia Kay Jamieson for the ISHC Harp Jam. Private lessons and harp usage available (additional fees). Participants and auditors welcomed. All ages and levels.
music.illinois.edu/illinois-summer-harp-class
---
Interlochen Arts Camp High School Harp Program
Interlochen, Mich.; June 25–Aug. 7
Instructors: Joan Raeburn Holland, Sylvia Norris
Description: The six-week harp summer program allows motivated students to develop as musicians and as an artists. Students work with conductors, teachers, and guest artists, in a curriculum that emphasizes musicianship, growth, and the joy of playing with fellow musicians.
camp.interlochen.org/program/music/hs/harp
---
Interlochen Arts Camp Intermediate Harp Program
Interlochen, Mich.; Session A: June 25–July 16, Session B: July 17–Aug. 7
Instructors: Joan Raeburn Holland, Sylvia Norris
Description: Harp summer program for grades 6–9 to further individual study of the harp and develop ensemble skills. Students grow through solo repertoire study, private lessons, and ample ensemble experiences with a group of fellow musicians.
camp.interlochen.org/program/music/int/harp
---
International Harp Academy of Argentina
Online; May 16–20
Instructors: Marcela Mendez, Maria Luisa Rayan teachers and program directors; Ramiro Enriquez, guest harpist
Description: The International Harp Academy of Argentina offers a customized virtual harp program. Students focus on their goals in a supportive environment and meet and hear harpists from around the world. Expectations for these virtual sessions are the same as if students were to attend a session in person. All skill levels are welcome.
academiadearpa.org.ar
---
Island Mountain Arts International Harp and Cello School
Wells, B.C. (Canada) and Online; Aug. 15–19
Instructors: Sharlene Wallace, more TBA
Description: Established in 1986, our school attracts students from all over the world. Instructors teach beginner, intermediate, and advanced level courses. In the mornings students delve into level-specific sessions, and in the afternoons they choose from musical topics including ensemble.
imarts.com
---
Little Schoolhouse of Jazz for Harp Summer Camp
Online; Class: July 6, 13, 20, and 27, Breakouts: July 7, 14, 21, and 28
Instructor: Riza Printup
Description: Just like grammar where we first learn letter recognition, then sounding out vowels and consonants, followed by basic words and simple sentences etc., students will discover the not-so-basic-basic building blocks of the language of jazz.
rizaprintup.com/education#/little-schoolhouse-of-jazz-summer-camp-2022
---
Maine Coast Harp Institute with Yolanda Kondonassis
Hancock, Maine; Study Session: Aug. 3–13; Teacher's Forum: Aug. 10–14
Instructor: Yolanda Kondonassis
Description: Inspired by the legendary Summer Harp Colony in Camden, Maine, MCHI's program is built around private lessons with Yolanda Kondonassis and group classes informed by Ms. Kondonassis' 25 years as head of the harp departments at the Cleveland Institute of Music and Oberlin Conservatory. Class topics will include practice techniques, performance strategies, body care and preventing injury, audition preparation, orchestral excerpts, and more. Onsite dorm-style housing and practice space are provided.
mainecoastharpinstitute.org
---
Spartanburg, S.C.; June 19–July 17
Instructor: Heaven Fan
Description: MasterWorks Festival is an intensive, four-week festival for advanced and passionate students of the classical performing arts. Together with harp faculty Heaven Fan (University of Notre Dame faculty), students study and perform in a supportive Christian environment. Performance opportunities include concerto competition, honors recitals, chamber music, run-out concerts, Sunday worship, etc.
masterworksfestival.org
---
Wheaton, Ill.; June 12–18
Instructors: Joanne King, Janelle Lake, Charles W. Lynch III, Elizabeth Richter, and Faye Seeman
Description: Meet the Harp: Open to 5–10-year-olds with no prior harp experience. Morning Only: Open to pedal/lever harpists ages 8 and up. Rehearsals every morning and a final concert on Saturday. Full-Time: Open to pedal/lever harpists ages 8 and up. Morning rehearsals, afternoon workshops, evening concerts, and a final concert on Saturday. Independent Study: Open to self-motivated harpists who receive five lessons with Elizabeth Richter. Solo Competition: All ages welcome.
midwestharpfestival.org
---
Saratoga Springs, N.Y.; June 5–25
Instructor: Joseph Rebman
Description: A three-week orchestral and chamber music festival focused on music of the 20th and 21st centuries. Housed at Skidmore College, students perform in orchestra, chamber, opera, and composition readings. Students receive three private lessons with harp faculty Joseph Rebman. The festival also features a concerto competition, professional development lectures, and masterclasses with guest artists.
mostlymodernfestival.org
---
Ann Arbor, Mich.; July 24–30
Instructor: Joan Raeburn Holland
Description: Focused on individual instruction for high school harpists, the program provides an intensive week designed to enhance the musical and technical skills of the dedicated harpist. Includes daily private lessons, individual and guided practice time, studio classes, performance opportunities, and harp ensemble. The studio class focuses on college preparation, performance concentration, and peer-to-peer observation.
smtd.umich.edu/programs-degrees/youth-adult-programs/youth-programs/mpulse/harp-institute/
---
New Millennium International Chamber Music Festival and MasterClasses
Budapest, Hungary and Online; July 25–30
Instructor: Klára Bábel
Description: A scholarship fund has been established for harp students, where more generous scholarships are available.
nmicmf.com/master-classes
---
NYU Summer Harp Intensive
Online; June 28–30
Instructors: Brandee Younger, with guest artists Nancy Allen, Mariko Anraku, and Ashley Jackson
Description: The NYU Summer Harp Intensive is a virtual intensive workshop and masterclass series for today's most talented and promising young harpists led by NYU Steinhardt Strings Studies faculty Brandee Younger with special guests. Students hone their technique and develop their artistic voice via the lens of standard masterworks, creative music, and improvisation, while meeting and hearing harpist peers from around the world.
steinhardt.nyu.edu/departments/music-and-performing-arts-professions/summer-programs/nyu-summer-harp-intensive
---
Berea, Ohio; June 25–July 1
Instructors: Corrina Hewat, Seumas Gagne, Sharon Knowles, Jen Narkevicius
Description: OSAS is a week-long harp camp for ages 12 and older, held on the campus of Baldwin-Wallace University. The purpose is to learn Scottish music on lever and wire harps, and to make friends. Classes include morning and afternoon harp classes on four levels, music and culture lectures, singing, mixed instrument classes, and nightly sessions for adults, with activities for the teens. The week begins with the optional Ohio Scottish Games harp competition on Saturday and runs through Friday noon.
ohioscottishartsschool.com
---
Aptos, Calif.; June 13–18
Instructors: Jesse Autumn, Shelley Phillips
Description: Learn and perform the folk music of Ireland, Scotland, England, Wales, and more, all in the redwoods along the Monterey Bay. Students practice and perform in instrument-specific groups, in small bands, and with the entire ensemble. For players of fiddle, flute, pennywhistle, recorder, clarinets, lever harp, autoharp, guitar, mandolin, dulcimer, accordion, keyboards, percussion, Irish tenor banjo, and cello. Other activities include movies, crafts, a talent show, and lots of jamming.
communitymusicschool.org/redwood-music-teen-camp4
---
Rocky Mountain Springs Harp Program
Steamboat Springs, Colo.; June 26–July 16
Instructors: Rachel Browne, Kathryn Harms, Carly Nelson
Description: This intensive program strives to supplement the education of young harpists with teachers who act as mentors and friends and treat each harpist as a whole person. Training in harp technique, musicianship, and performance is enhanced by program elements designed to improve mental attitudes and abilities, physical health and conditioning, aesthetic appreciation, and connections between music and other disciplines.
rmsharp.org
---
Round Top, Texas; June 5–July 17
Instructor: Kyunghee Kim-Sutre
Description: The Round Top Festival Institute offers six weeks (no absence is permitted) of intensive training for talented musicians (born before December 31, 2004) seeking a transition from conservatories and universities to a future professional career. Symphony orchestra, chamber orchestra, chamber music, and solo repertoire are included in this concentrated program.
festivalhill.org/summerinstitute
---
Sewanee, Tenn.; June 18–July 17
Instructor: Gaye Leblanc Germain
Description: Four-week orchestra, chamber music, and piano training program for talented young musicians ages 14 through graduate school, held each summer at the University of the South in Sewanee, Tennessee. Harpists have weekly lessons and chamber music assignments in addition to playing in the orchestra.
ssmf.sewanee.edu
---
San Francisco, Calif.; July 11–15
Instructor: Jennifer R. Ellis
Description: During this five-day San Fransisco Conservatory of Music program, each harpist gets to perform solo, in a masterclass, and with the harp ensemble. Harpists receive daily instruction in topics including harp ensemble, eurhythmics, harp history, and special workshops like arranging your favorite harp piece, improvisation, managing performance nerves, and more.
sfcm.edu/harp-camp
---
Walsenburg, Colo.; Sept. 21–25
Instructors: Nancy Thym, Beth Kolle
Description: Program features Celtic and Germanic connections with Beth Kolle, Celtic and Nordic music, and Nancy Thym, lives and music of Bavarian and German itinerant women harpers of the 17th and 18th centuries.
spanishpeaksharpretreat.com
---
Lubec, Maine; Aug. 8–12 (wk. 1); Aug. 15–19 (wk. 2)
Instructor: Haley Hewitt
Description: SummerKeys is an adult music camp located at the easternmost tip of Maine. People of all abilities, from complete beginner to advanced, are welcome. There are no auditions, and no requirements. Daily individual and group lessons, as well as ensemble work.
summerkeys.com
---
Fort Worth, Texas; June 22–24
Instructor: Mallory McHenry
Description: Three days of solo masterclasses and ensemble rehearsals as well as interactive and informative sessions about the harp and a recital performance at the conclusion of the workshop. Open to young pedal and lever harpists in grade eight or older, intermediate to advanced level. Overnight accommodations and recreation activities available on TCU's campus.
finearts.tcu.edu/music/events-and-programs/summer-camps/tcu-harp-workshop/
---
Houston, Texas; June 5–25
Instructor: Paula Page
Description: Texas Music Festival is an intensive three-week summer orchestral program for college-age and young professional musicians as they prepare for careers in music. Private lessons, orchestra repertoire class, and three different orchestral programs prepared with conductors are offered.
uh.edu
---
Lake Junaluska, N.C.; July 10–17
Instructors: Elzbieta Szmyt, Jan Jennings
Description: A comprehensive program designed to develop the versatile harpist. Harpists hone their performance and professional skills under the instruction of Elzbieta Szmyt and Jan Jennings. The SHA includes a faculty recital, daily masterclasses, lectures, and ensemble rehearsals, and concludes with a student recital. Practice time and private instruction are also available throughout the week.
summerharpacademy.org
---
Vancouver Symphony Orchestral Institute
Vancouver, B.C., Canada, and Online; dates TBA
Instructor: Elizabeth Volpé Bligh
Description: Students are immersed in a collaborative musical environment alongside and mentored by a world-class symphony orchestra, under the direction of the VSO's music director, Maestro Otto Tausk. Harp students are coached by Elizabeth Volpé Bligh.
vancouversymphony.ca/orchestral-institute/
---
Vienna, Austria; July 16–21
Instructors: Margit-Anna Süß, Elisabeth Plank
Description: A unique masterclass in the world capital of music. The program offers daily individual lessons, group sessions on specific subjects, concerts, and an on-site exhibition.
facebook.com/viennaharpdays
---
Chestertown, Md.; Young Artist's Harp Competition June 21–25, YAHS June 25–July 9, Prep June 26–July 3
Instructors: Susan Bennett Brady, Kimberly Rowe, Kristi Shade, Kathryn Andrews, Angela Schwarzkopf, Emily Levin, Katherine Siochi, Ellie Kirk
Description: The YAHS program is for serious pedal harpists who want to improve performance skills and practice habits and intensify preparation for solo performances, orchestral auditions, and competitions. The YAHS Prep program is open to pedal or lever harpists who want similar training in a less intensive atmosphere. Now located at Washington College, in charming Chestertown, Maryland.
harpseminar.com •
Six questions to ask before you choose a camp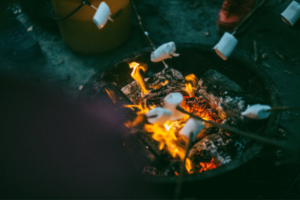 We've collected a mountain of information about dozens of summer harp programs in our camp listings, but it's meaningless unless you know what to do with it. So how do you make sense of it? Think like a journalist and ask the right questions.
WHO?
Who is important to you? The harp teacher? Meeting other harpists? Fellow campers? The conductor? Other musicians?
WHAT?
What is most important to get from the summer experience for you? Technical training? Orchestral experience? Chamber coaching?
Social connection? Traditional camp experience?
WHEN?
How much time do you want to dedicate to camp—a long weekend or several weeks? Maybe more? Do you want an immersive residential experience or to sleep in your own bed and commute to camp each day?
WHERE?
How far from home do you want to go? Close to home or a foreign country? College campus or rustic cabin? Access to other musical events at a festival? A large city or an isolated camp?
WHY?
Get to the root of your motivation—it will help illuminate what is important to you. Are you going because your friends are going? Because your teacher told you to go? Because your parents want you to go? Because you want to expand your musical perspective? Because you want to study with a specific teacher? Because you want to get away from home? Because you want to see how your skills stack up?
HOW?
Summer programs can come with a salty price tag. How much are you willing and able to pay? What will you have to give up to make it happen?
Once you answer these six questions, rank your priorities. Maybe your WHO is critically important but your HOW is inconsequential. Or perhaps your WHAT is a deal breaker but your WHEN is flexible.
Answering the six questions and then ranking their importance will help you easily sift through the scores of possibilities and zero in on the best options for you. •