Contact Us
Email us at info@harpcolumn.com
PO Box 441
Zeeland, MI 49464
+1 215-564-3232
(Note: our staff telecommutes from offices around the world and we do not employ a full time receptionist. We prefer email communication so that the person who can best help you can send a quick response. If you would like to speak to someone in person, please leave a voicemail and we'll be happy to return your call as soon as possible.)
Staff Directory
Editorial and Web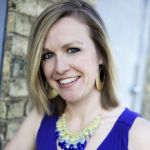 Alison Reese, Print Editor
Contact Alison to comment on articles that appear in our print edition, or if you have suggestions for what you'd like to see in our print magazine.
areese@harpcolumn.com

Kimberly Rowe, Web Editor, Advertising
Contact Kimberly to comment on content that appears on www.harpcolumn.com, or if you have suggestions for what you'd like to see on our website. Contact Kim for questions about print or online advertising.
krowe@harpcolumn.com

Stephanie Gustafson, News Editor
Send Stephanie press releases about general harp news, harp industry news, competition and audition results, and harp event news.
sgustafson@harpcolumn.com

Elizabeth Jaxon, Circulation Manager
Contact Elizabeth at info@harpcolumn.com for general questions about your subscription or classified ad.

Kristina Finch, Podcast Host 
Contact Kristina with questions about Harp Column Podcasts.

Hugh Brock, Technical advisor
Harp Column co-founder Hugh Brock continues to serve as our technical advisor.
Reviews
We welcome you to submit  new music publications and recording to us for review consideration. Review material cannot be returned.

Jan Jennings, Music Review Editor
Send Jan review copies of material published with in the last year.
mail@harpbiz.com

Alison Young, CD Review Editor
Send Alison copies of new audio releases that have come out in the last year.
alisonyoungdj@gmail.com
Or send recordings directly to:
Harp Column
PO Box 441
Zeeland, MI 49464