Turkish harpist Şirin Pancaroğlu had to leave her homeland to discover the harp native to it.
We've got 25 great gift ideas for every type of harpist in your life (and maybe a few gifts you'll want to ask Santa for too).
As classical chamber music goes, Debussy's Trio is the gold standard. Whether you are ready to tackle the piece for the first time or want to return to it for the tenth time, we'll guide you through the piece and its notorious sticky spots.
(Log in to your Harp Column subscription account to download this issue, or subscribe now.)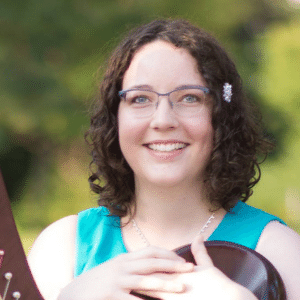 We look at the musical mind in the third installment of our four-part series on must-read books for harpists.
Duo Woodlands: Justyna Krzyżanowska, harp, and Kristina Leesik, violin. Self-released, 2020.