Three simple steps to get back on track with the harp this fall.
Looking for a bit of back-to-school motivation? Harp Column has all the tools you need to crank it up to the next level!  Follow our three simple steps for guaranteed motivation now and throughout the school year.
1. Get inspired
"Live as if you were to die tomorrow. Learn as if you were to live forever."
—Mahatma Ghandi
Listen to new recordings, podcasts, and find a great teacher if you don't already have one. Browse through old issues of Harp Column for inspirational advice from experts that never gets old.
Podcasts
Hear your favorite Harp Column authors talk about what motivates them in 25 episodes of Harp Column Podcasts. Check out Episode 9 for practice tips and strategies from Jaymee Haefner.
Recordings
Find inspiration from the best new harp recordings—like Sivan Magen's French Reflections—in Harp Column's CD Reviews. Reviews are always free to read!
Articles
Check out a few of our favorite back-to-school articles in Harp Column back issues:
Subscribe to Harp Column
---
2. Go back to basics
"You can practice shooting eight hours a day, but if your technique is wrong, then all you become is good at shooting the wrong way. Get the fundamentals down and the level of everything you do will rise."
—Michael Jordan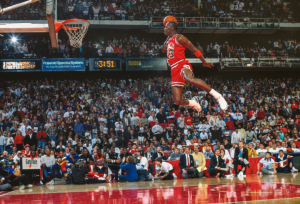 Whether you're brand new at the harp or a seasoned professional, take Michael Jordan's advice. It's always appropriate to review technique basics. Check out over 25 tutorials on basic fundamentals at Harp Column Academy, including:
How to Sit at the Harp, taught by Lynne Aspnes
How to Close, taught by Isabelle Perrin
How to Build Harp Position, taught by Jaymee Haefner
How to Create a Good Tone, taught by Sunita Staneslow
How to Strengthen your Fingers, taught by Kim Robertson
Join Harp Column Academy
---
3. Find the right repertoire
"There is nothing difficult. There are only new things. Unaccustomed things."
—Carlos Salzedo
September is the perfect time to try something new. Work with your teacher to find music that is both enjoyable to you and also helps advance your level.
Need ideas? Check out Kela Walton's feature article "Teacher's Pet" from the latest issue of Harp Column for a list of top teachers' favorite pieces. Or check out Marguerite Lynn Williams' article "Standard Issue" from our November-October 2010 issue (right) for a list of beginning, intermediate, and advance repertoire recommendations.
Want something completely new? Check out all the just added solos you can download now at harpcolumnmusic.com.
Download New Music
---
Looking for more?
You can still access Harp Column Academy Summer Camp lessons at harpcolumnacademy.com/summercamp. Day 1 tutorials with master teachers are FREE!