Searching tips:
 Search for listings by name or location in the directory search boxes below. Narrow your search using the filters to the left. You can also search by region using the links to the right. Search for other information such as school affiliations in the directory search box. (Note: the main site search box at the top right does not search on directory listing information.)
Reminder to teachers:
Since your directory information is public, anyone can contact you, including those who might not be legit. If an inquiry seems fishy, it's probably phishy. Be wary of scams.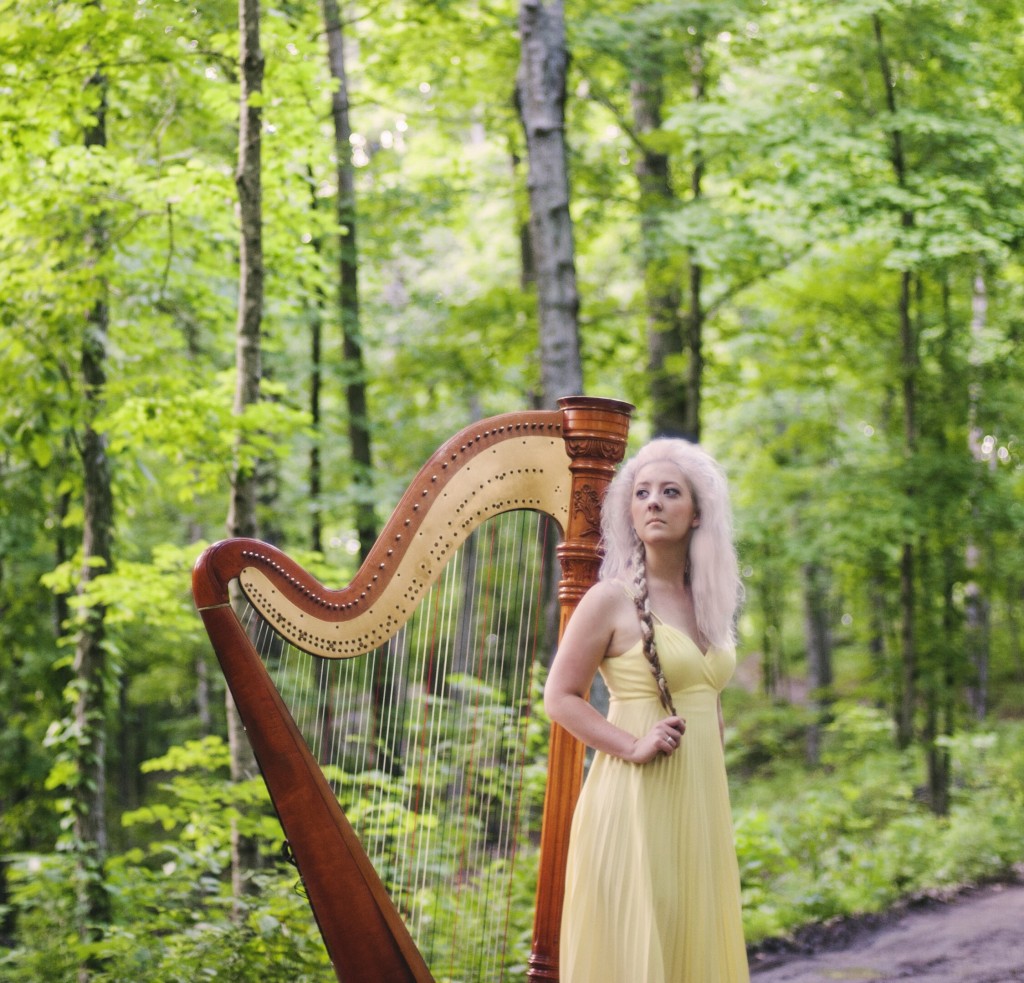 Timbre focuses on teaching foundational healthy technique, giving students the skill and versatility to follow any career in music they desire. She teaches Salzedo technique with classical repetoire, but also offers training in improvization, writing, and songwriting, if students are interested in alternative uses of the harp. She draws from over 10 years of experience as a succesfull songwriter and touring artist, as well as 23 years of playing harp classically.
Degrees
Bachelor of Music in Harp Performance
Schools
Trevecca University
Faculty
Trevecca University, private teaching
Type of harp
Pedal, Lever
Styles
Classical, Jazz/Pop
Ages and Levels
Beginners welcome, Adults welcome, No piano background required
Locations
Private Studio, Student's Home, College or University
More Info
Timbre has played harp for 23 years, playing professionally for 16 of those years. She is the first chair harpist of the Jackson Symphony Orchestra, the Treveccca Symphony Orchestra, and subs in the Paducah Symphony Orchestra and Orchestra Kentucky.
Beyond playing classically, Timbre is also a succesfull touring artist, taking her harp throughout the country and the world, performing her original music with her band. Her music can be heard here:
And a live video can be seen here:
http://www.youtube.com/watch?v=NlCdHt_FUJU
She has also recorded with many notable artists, including Jack White, Tom Jones, Ricky Skaggs, and dozens of  rock bands including mewithoutYou, O'Brother, and The Chariot.  She has opened for artists such as Ben Folds, My Brightest Diamond, and Efterklang. She is also a copmoser, and has had her music performed in cathedrals throughout Europe, including Notre Dam in Paris and St Peter's Basilica in Rome.
Timbre's unique experience in crossing between the classical and pop world gives her a lot of new tools to pass long to students. She has been teaching for 12 years, and loves taking on new students and encouraging their creativity.
Timbre also teaches piano and voice lessons, and group packages are available for multiple types of lessons.