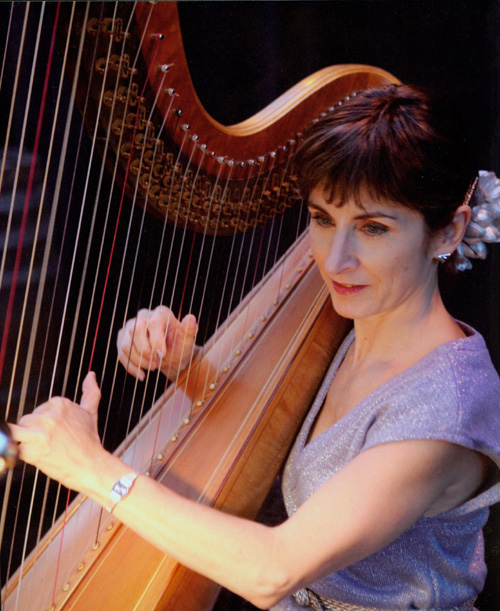 Classical, Folk/Celtic, Jazz/Pop
Beginners welcome, Adults welcome, No piano background required
Bachelor of Music Harp Performance, w High Distinction, Univ. of Michigan. Studies in Advanced Modern Harmony, Dick Grove School of Music & UCLA Ext.
Bachelor of Music in Harp Performance
I teach all styles for beginners and intermediates; I guide advanced and professional harpists in pop music, jazz, improvisation, composing and arranging skills. Many other optional opportunities for students in the Los Angeles area include events with AHS-LA, performances with my student ensemble, and evaluations with the Music Teachers Association of California. I enjoy helping students learn the music they want to learn. I often create custom arrangements for my students, of songs for which no harp arrangement is yet available. My various students have learned songs by Bach, Beethoven, Stevie Wonder, Joanna Newsom, the Beatles, hymns, contemporary praise songs, Disney songs, popular 'standards', folk music, Celtic music, international folk songs, and have created their own compositions.
Of course, no matter what style of music you want to play, it is vital to spend time training in good technique (hand and arm motions, posture, etc.) to be able to play as beautifully and effortlessly as possible.
Helpful to musicians of all styles (and essential to those who want to play by ear, play from lead sheets, improvise, or do their own arrangements), are the fascinating subjects of music theory and ear-training skills, which we cover as part of your harp lessons.
If you don't know how to read music yet, you can learn this right along with your harp studies.
Stephanie Bennett lives in the Los Angeles area, where she composes, records and produces her own CDs, including music which has been heard on television shows such as BONES and MURPHY BROWN. She has also played harp on recordings by many other artists, including Adele's multi-Grammy-winning '21' and Beck's multi-Grammy-winning 'Morning Phase', as well as on CDs with Sir Paul McCartney, Josh Groban, Lee Ann Rimes, Linda Ronstadt, Ray Conniff, and SpongeBob SquarePants.
Stephanie has also played harp onscreen in television, including the Voice, American Idol, Dancing with the Stars, and Ellen; in movies including THE SWEETEST THING with Cameron Diaz, THE OTHER SISTER with Diane Keaton, and GYPSY with Bette Midler; and in music videos including Trisha Yearwood, John Tesh and Aerosmith.