Congratulations to everyone who entered and finished the 30 Day Practice Challenge!
Check out our prize winners along with our practice challenge wall of fame…
Grand Prize
Meagan Pandian
Mumbai, India

Meagan and her practice story will be featured in a Harp Column podcast and in an upcoming print edition of Harp Column. In addition, she will receive a free one-year membership to Harp Column Academy; a free one-year Harp Column NOW digital subscription to the Magazine; and a $50 gift certificate to Harp Column Music.
Other Prizes
Winners of a one-year membership to Harp Column Academy
Elizabeth Reiller
Springville, NY
Rayana do Val Zecca
Vassouras, Rio de Janeiro, Brazil
Anonymous
Virginia Beach, VA
Winners of a one-year subscription to the Harp Column magazine
Stina Hellberg Agback
Uppsala, Sweden
Peg Campos
Mandeville, LA
Patty Stebbins Williams
Bradford, VT
Winners of a $50 gift certificate for Harp Column Music
Cherish June McKellar
Canton, GA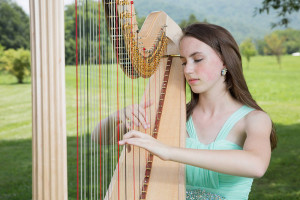 Anonymous
Jasper, GA
Anonymous
Theodore, AL
The rest of the finishers, in alphabetical order
Elizabeth Agner
Papillion, NE
Hannah Allen
North Haven, CT

Karen K. Almquist
Silverton, OR

Dana Ary
Temecula, CA

Lynn Bailey
Asheville, NC
Martha Bailey
Asheville, NC
Sheila Benson
Cedar Falls, IA
Valene Brady
Fernley, NV
Gill Brown
UK
Linda Brown
Lakeport, CA
Charles L. Brungardt
Iowa City, IA
Lorraine Carey
Charlotte, NC
Susan Carol
Lynchburg, VA
Dawn Collins
Stuyvesant, NY

Brenda Bowen Cox
Goshen, AR
Nina Dave
Dallas, TX
Darlene Deisinger
Smoketown, PA
LeAndra Douds
Winston, GA

Jayne Ewald
Appleton, WI
Faye Fishman
Randolph, NJ

Gaeyle Gerrie-Boss
Boyne City, MI

Laurel Grube
Coral Springs, FL
Diane H
Charlottesville, VA
Karen Harrison
Stillwater Lake, Nova Scotia

Julie Hussar
Fenton, MI

Holly Johnson
Mesa, AZ

Saylee Johnson
Eagle Mountain, UT

Barbara Kerkhoff
Gainesville, FL

Beth Kowall
Kitchener, Ontario
Melvin Lauf, Jr.
Newport News, VA

Cyndi Lepley
Stroud, OK

Carol Levin
Seattle, WA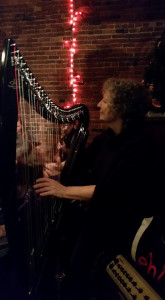 Diane Renee Macdonell
Nampa, ID
Carol Michaletz
Green Forest, AR
Jan Michelle Pliler
Maple Valley, WA

Mary Reidy
Syracuse, NY
Diane Schuh
Paris, France

Carla Siegesmund
Dallas, TX
Laure Ziembroski Smith
Winchester, KY
Carole Smith
Wilmington, DE
Talia Sommer
Laramie, WY

Bonnie Sparks
Brockton, MA

Kate Stratton
Waterville, ME

Sherri Lynn Stricker
Universal City, TX
Sonja Tavormina
Meeuwen-Gruitrode, Belgium
Brenda Tripp
Saint Louis, MO

Elizabeth Webb
Houston, TX
Carol Young
Edmonton, AB
Janice Zwilling
Diamond, OH