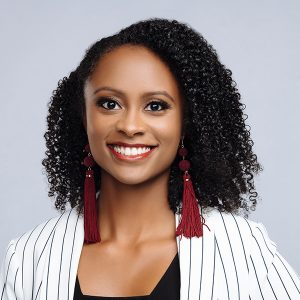 Angelica Hairston
Beginning Music Theory
Angelica Hairston is Artistic Director of the Urban Youth Harp Ensemble in Atlanta. Learn basic theory skills just for harpists in her HCA classroom!
"Whether learning note values or the circle of fifths, I'm excited to walk you through the building blocks of music theory!"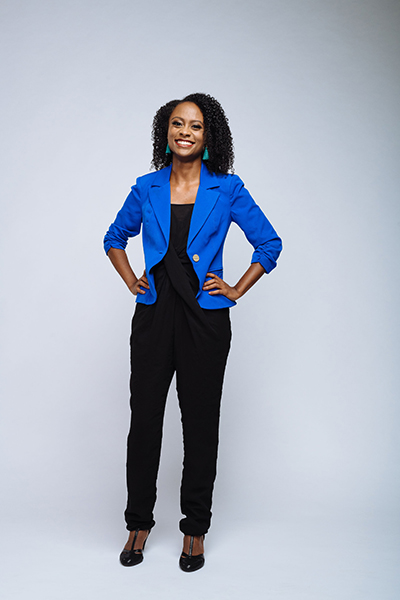 Lauded by ATL Arts critic Pierre Ruhe as "beautiful and convincing," harpist Angelica Hairston is known for her fiery performances and her passion for social change. A sought after artist in the United States and abroad, Angelica is a native of Atlanta, GA. She currently serves as the Artistic Director of the Urban Youth Harp Ensemble, a nonprofit organization that provides free harp instruction to over 80 students in Atlanta's inner-city and oversees the artistic direction of the nonprofit. She also serves as an expert moderator for Harp Column Academy, a branch of Harp Column Magazine.
Angelica has performed concertos with the Atlanta Symphony Orchestra, Nashville Symphony Orchestra, Montgomery Symphony, and the Daytona Solisti Chamber Orchestra. She was a Recipient of From the Top's $10,000 Jack Kent Cooke Young Artist Award and a member of the Atlanta Symphony Orchestra's Talent Development Program for six years (2006-2011) where she studied with Elisabeth Remy Johnson. She has attended summer music programs at the Boston University Tanglewood Institute, National Music Festival, Saratoga Harp Colony, International Harp Academy of the Pacific, and the Judith Liber Harp Masterclass in Lake Como, Italy. While at Tanglewood, Angelica was inspired by her teacher and mentor, Ann Hobson Pilot, the African American harpist who retired after 40 years with the Boston Symphony Orchestra.
Angelica holds a Master of Music Industry Leadership from Northeastern University as a recipient of the 2015 Dr. Martin Luther King, Jr., Graduate Fellowship; an award given to students who are committed to the principles of social justice espoused by Dr. King. As an MLK Fellow, Angelica focused her research on nonprofit organizations effectively serving communities of color. As a student at Northeastern University, she worked closely with NEU professor Margo Saulnier to harness her vision for creating a more diverse future for the performing arts. Angelica studied with world renowned harpist Judy Loman at The Glenn Gould School of The Royal Conservatory of Music in Toronto, Ontario, where she received a Harp Performance Diploma, in addition to a Bachelor of Music from Thompson River University. Angelica began her harp studies at age 12 with Monica Hargrave.
Angelica has a deep interest in creating platforms that celebrate underrepresented segments of society in the performing arts. In 2016, she launched Challenge the Stats, a concert series celebrating high caliber artists of color and shedding light on the underrepresentation of minorities in the performing arts. Challenge the Stats events highlight the need for racial diversity, activism and social justice, both inside and outside of concert halls. The series also presents #ChallengeTheStats Twitter Chats which create social media buzz by engaging audiences, especially millennials and youth, in online conversations about ways to increase diversity in the performing arts. In 2017, Angelica was awarded an Arts Leadership Grant through From the Top, funded the Atlanta Launch 2018 Challenge the Stats concert and helped develop resources to support artists and organizations working towards a more diverse future for the arts.
Bio from www.angelicahairston.com.