Searching tips:
 Search for camps by name or location in the directory search boxes below. Narrow your search using the filters to the left. You can also search by region using the links to the right. Search for names of instructors or other program information in the directory search box on the listing page. (Note: the main site search box at the top right does not include directory listing information.)
Reminder to listers:
Since your directory information is public, anyone can contact you, including those who might not be legit. If an inquiry seems fishy, it's probably phishy. Be wary of scams.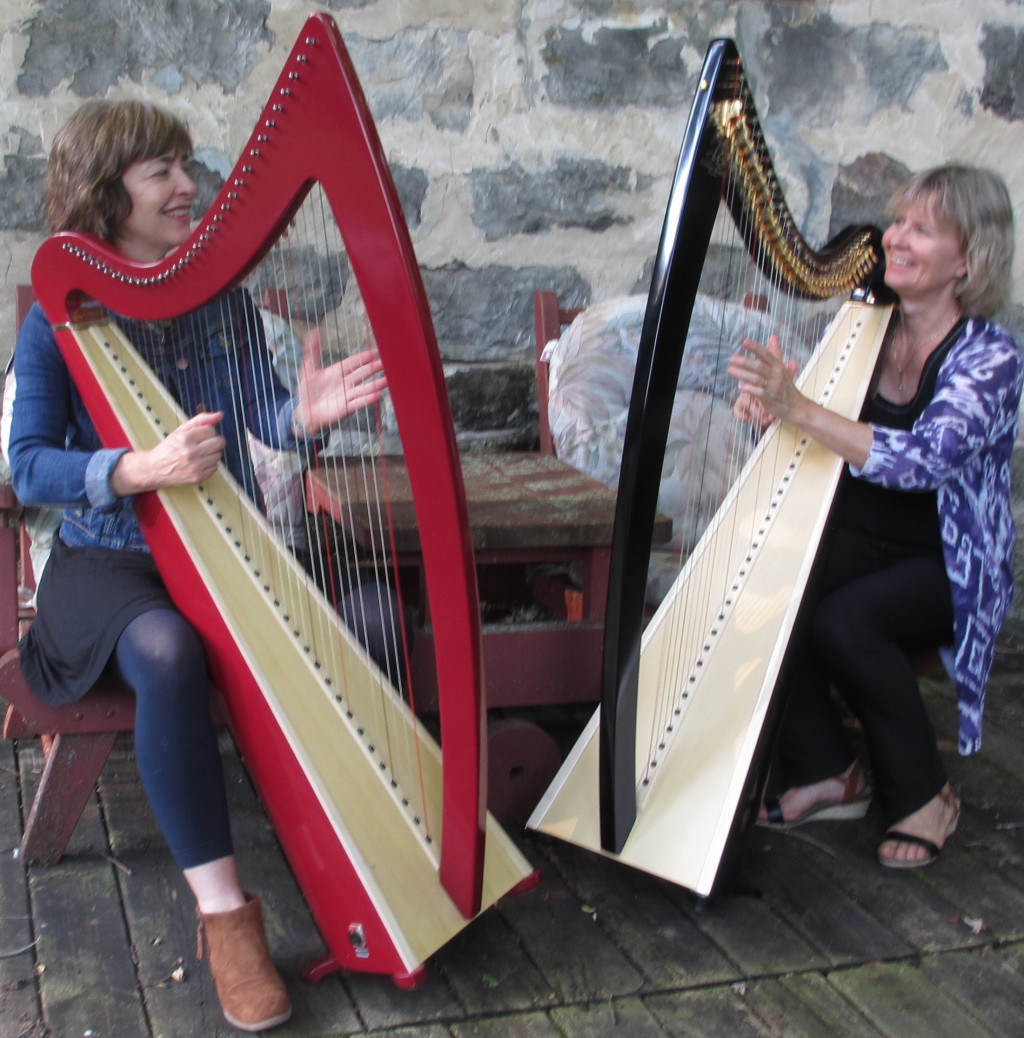 July 29- August 1, 2021

A retreat with Kim Robertson & Sunita Staneslow
In person and parallel online retreat
The focus is on musicality, creativity and inspiration combined with practical tools for arranging, improving technique and overcoming performance nerves. (
Limited to 25 students) 
2022 Program Dates
July 29th-August 1st. Optional Thursday Special day classes.
In-person and online options for 2022
In-person and online
Application Deadline
Registration will close when filled.
Harp Instructors
Kim Robertson, Sunita Staneslow
Type of Harp
Pedal harp , Lever harp
Instruments
Students must provide instrument—rentals are available
Residency Options
Both overnight and commuting options are available
Accommodations
Single & double rooms with private bathrooms. Healthy buffet-style meals inclusive with rooms.
Costs
Tuition: $310 , add-on Thurs Special Focus class-$95. Rooms booked separately with retreat center.
Financial Aid
No scholarships are available
What makes this camp experience unique is:
The relaxed pace in an inspiring setting allows time for absorbing new skills and enjoying nature.
This camp is perfect for:
Harpists who wish to renew their inspiration, explore their own creativity and share their passion.
Students come back year after year for our camp's:
Supportive environment, the useful content and the camraderie.
More info
An intimate 3-day harp retreat with Kim Robertson & Sunita Staneslow, located in scenic rural Wisconsin close to Milwaukee.  5-6 hours of activities daily with workshops and master classes and an add-on Special Focus class on Thursday. The evening activities include  harp circles and a concert by Kim & Sunita. The focus is on musicality, creativity and inspiration combined with practical tools for arranging, improving technique and overcoming performance nerves. (Limited to 25 students)