Get lucky with these great toe-tapping Irish tunes!
If you've been playing the harp for any length of time, you probably know that it's is the national symbol of Ireland. Odds are you've even gotten some requests for Irish tunes. Well guess what? It's your lucky Day! We've got lots of great Irish tunes right here that you can download for St. Patrick's Day, or any time of the year. Check out great solos and collections, and scroll down for ensemble options.
Arrangements by Gráinne Hambly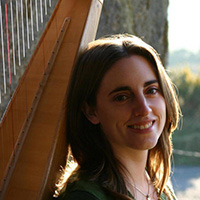 It doesn't get much more authentic than Gráinne Hambly, straight from County Mayo in the West of Ireland. Although Gráinne prefers that players learn in the traditional Irish "arual" style, thankfully she's written some of her arrangements down for those of us who need a little help. Check out her collections and solos, and then head over to her studio at Harp Column Academy to learn more about playing in an Irish style!
Collections by Sylvia Woods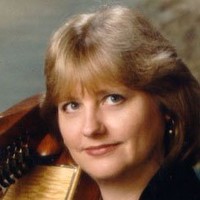 She wrote the book on learning to play the folk harp! Plus she compiled these great collections of Irish music including 40 O'Carolan Tunes (yep, count 'em, FORTY!).
More collections by top arrangers
What is it about Irish music that lends itself so well to collections? We don't have the answer, but we do have the collections! Check out these great books by Kim Robertson, Laurie Riley, Sue Richards, Sharon Thormahlen, Ray Pool, and more.
Irish music for harp ensemble
What's more fun than playing Irish music on the harp? Playing Irish music with lots of harps, naturally! Check out these great toe-tapping ensembles to download now.
Irish music with friends
Need tunes to play with flute and fiddle friends? Check out these great options!