Beginning In The Middle 2018
March 1, 2018

-

March 4, 2018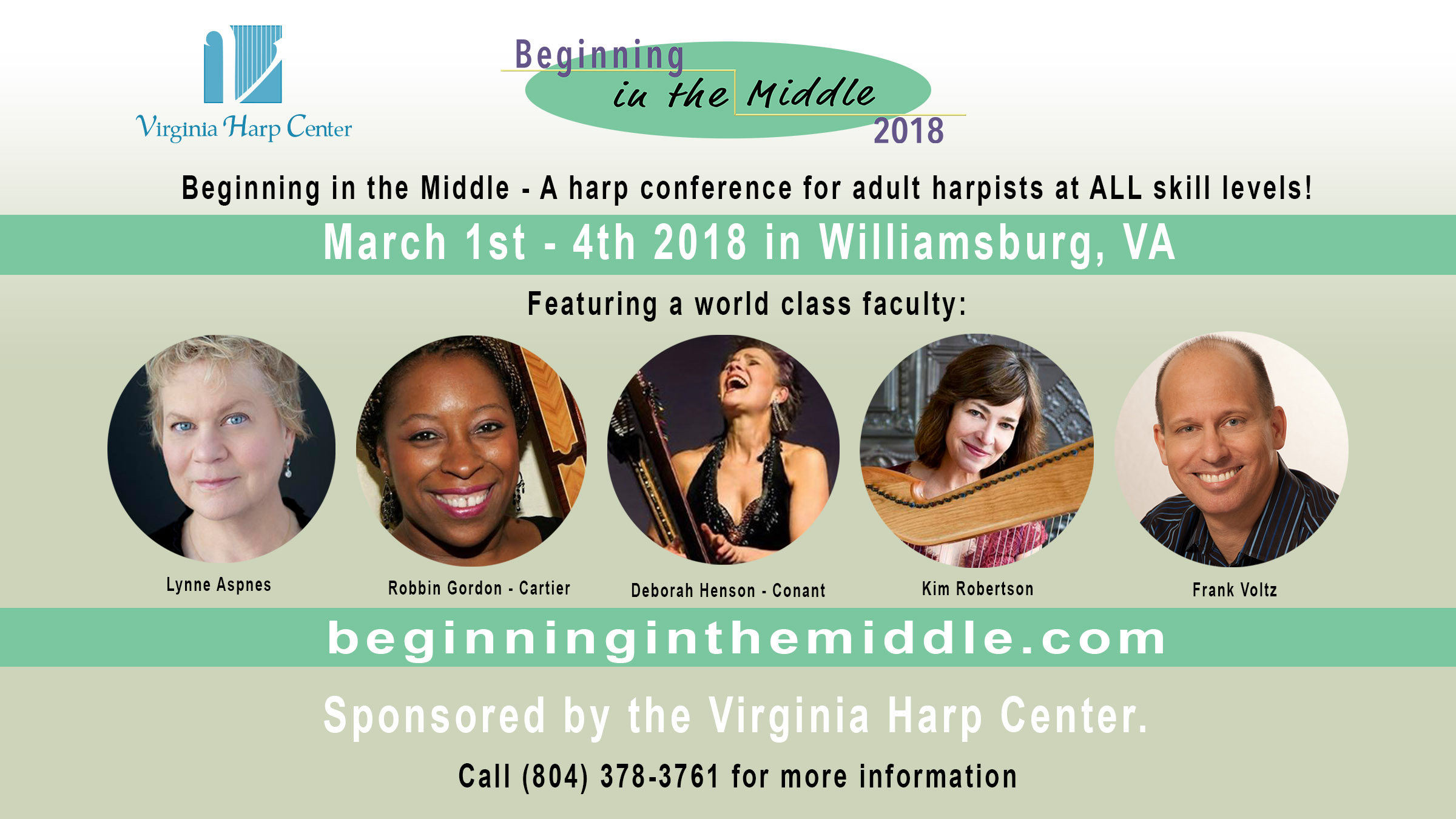 BITM is a harp conference sponsored by the Virginia Harp Center designed for adult harpists at ALL skill levels. We are excited to be bringing this conference back for one LAST time.
We have gathered a world-class faculty to present a non-stop schedule of workshops, lessons, and concerts to inspire you and help you reach your goals.
This year we are excited to have Lynne Aspnes, Robbin Gordon-Cartier, Deborah Henson-Conant, Kim Robertson and Frank Voltz on faculty. We will also have staff members from both our New Jersey and Virginia showrooms to help you with all of your exhibit hall purchases.
Registration and intensive morning workshop descriptions are now available at: beginninginthemiddle.com
Be sure to stay tuned to this event page to learn more about our Sunday and afternoon classes soon (these classes do not require prior registration).
Register early and save! registration forms received before Feb. 10th will receive an early bird discount
(Register: http://www.beginninginthemiddle.com/how-to-register.html)
Author Katie Moriarty