Montclair State University - John J. Cali School of Music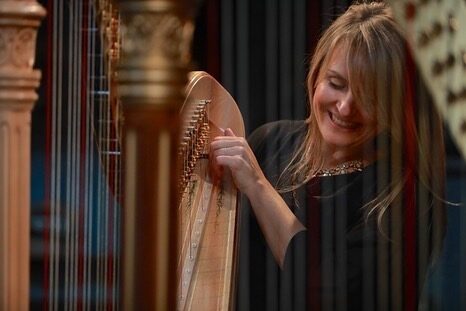 The Montclair State University John J. Cali School of Music harp program offers private lessons and wonderful performance opportunities with the orchestra, opera, musical theater productions, wind symphony, chamber groups, and many other ensembles!
Type of School
University
Music and Arts Degrees Offered
Bachelor of Music, Bachelor of Arts, Bachelor of Musical Arts, Bachelor of Music Education, Master of Music, Artist Diploma or Certificate
Harp instructors:
Kathryn Andrews, André Tarantiles
Lessons available for non-majors?
Yes
Number of school harps:
1
Space provided for personal harps?
Yes
This program is best suited for students who ________.
want to become well-rounded musicians and are ready to take on any challenge thrown their way.
What sets this program apart from others is ________.
the close proximity to NYC and the ability to experience all of its cultural richness.
Students who graduate from this school go on to ________.
careers in music, careers in music education, or careers in other fields.
More Information
The John J. Cali Cali School of Music is a world class music conservatory with state of the art performance facilities in New Jersey. With close proximity and easy access to New York City, the Cali School of Music faculty is comprised of some the finest musicians in the Metropolitan area. The harp program at MSU prepares musicians for successful and versatile careers in the music industry by gaining performance opportunities in a wide range of top notch ensembles including orchestra, opera, choir, musical theatre, wind ensemble, and small chamber groups. The John J. Cali Cali School of Music offers the Bachelor of Music (BMus), Bachelor of Arts (BA), Master of Music (MM) and Master of Arts (ThMA) degrees including programs in Jazz Studies, Music Education, Music Therapy, Performance, and Theory/Composition.
Updated for 2021-2022
updated