Check out the July-August 2019 issue of Harp Column! Log in to your subscription account or subscribe now to download this issue or read online.
July-August 2019
Interviews
The Many Languages of June Han
June Han might not be a household name in the U.S. harp world, but she should be. The Korean-born, French-trained, American-based harpist talks teaching, performing, and creating her career in New York City. —by Grace Browning
Feature
All the Time in the World
Managing all of your unstructured time as a freelancer can be the most difficult part of the job. Find out how the pros manage their time. —by Anne Sullivan
Feature
Ahead of the Curve
We catch up with publishing powerhouse Sylvia Woods to find out what has changed in music publishing and where the industry stands on the cusp of 2020. —by Alison Reese
From the Editor
Sounding Board
Career Building
Katherine Siochi
Katherine Siochi talks about lessons she has learned early in her professional career.
Advice
Applying to Music School
What questions should you ask when applying to music school? Experts Kirsten Agresta Copley, Elizabeth Richter, and Elzbieta Szmyt weigh in.
CD Review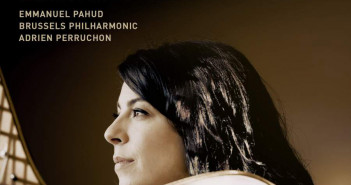 CD Review
Music Review
Sneak Peek