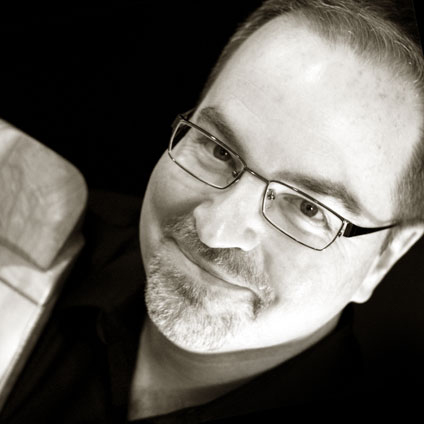 Rhett Barnwell
Sacred Music and Arranging
Rhett Barnwell specializes in performing and arranging inspirational music for the harp and is founder of Serephim Music publishing. 
"Music is a way to express things that cannot be expressed in words. It's a way of communicating spiritual truths, and it's a way to give something to people who are in need."
Rhett Barnwell has varied musical career as a classical and Celtic harpist, composer, conductor, cellist, French horn player, and organist. As a harpist, he has focused on music for healing, sacred, and meditative purposes. He has been a featured presenter and performer at harp festivals and conferences including the 2016 American Harp Society National Conference, Southeastern Harp Conference, Somerset Folk Harp Festival, Harp Journeys, Beginning in the Middle, The Harp Gathering, and others. He regularly presents workshops and concerts for American Harp Society chapters throughout the U.S., and has organized biannual Liturgical Harp Conferences since 2007 which have drawn harpists from all over the country. Rhett has served on the Board of Trustees of the Historical Harp Society, was the CD Review Editor for the Folk Harp Journal, and managed the Atlanta Harp Center for four years. He is an internationally known composer and has published a number of original works and arrangements for the harp, through Seraphim Music, which are distributed in the U.S., Canada, Europe, Australia, and Asia. He regularly receives commissions from organizations and individuals for new harp works and arrangements.
Rhett Barnwell earned a Bachelor of Music degree from Florida State University and a Master of Music degree in French horn performance from Saint Louis Conservatory. At Florida State, he studied harp with Mary Brigid Roman, and has also studied with Sunita Staneslow, Ellen Foster, and Monica Hargrave. He pursued Doctoral studies in organ, Gregorian chant, and choral conducting at the University of Georgia, and has also studied Gregorian chant at the Pontifical Institute of Sacred Music in Rome, Italy, the Abbey of St. Pierre, Solesmes, France, and Westminster Choir College.
Rhett has served as Director of Music for a number of Catholic, Episcopal and Methodist churches in the Southeast since 1984. In 2007, he led the St. Brigid Catholic Church Choir on a concert tour of Italy, performing in Rome, Assisi, and at the Vatican for Pope Benedict XVI. In 2012 he conducted the Embry Hills United Methodist Church Choir in a concert tour of Ireland.