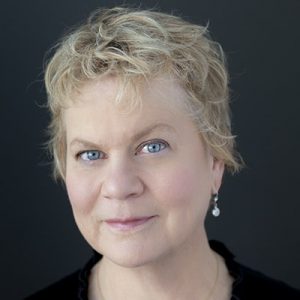 Lynne Aspnes
Classical Harp Specialist
Lynne Aspnes is professor emeritus for the University of Michigan and a former faculty member of Arizona State University. She is founder and director of the American Harp Center in Petoskey, Mich.
"Music learning is so much more than reproducing what's on the page. If you have an opportunity to develop technically and musically in an orderly way, right from the start, you'll just fly."
Learn more about Lynne Aspnes
Harpist Lynne Aspnes began teaching career at the University of Michigan in 1985 and, during her tenure on the faculty there, served as Associate Dean for Academic Affairs, Chair of the String Department, and Director of the Center for Career Development. At Arizona State University Aspnes was Associate Dean in the Herberger College of the Arts from 2007-2009.
With the Minnesota choral group VocalEssence, Aspnes has recorded numerous premiere works, on the Collins Classics, CRI, ProArte, RCA Red Seal and Virgin Classics labels; with the choir of the Riverside Church, New York, for the Pro Organo label; and with harpist John Wickey as the TrueNorth Harp Duo for the SoundSet label. Aspnes served on the faculty of the Interlochen Center for the Arts from 1987 until 2005, and has performed and taught at music festivals throughout the United States, Australia, Asia, Canada, Europe, and South America.
In 2011 Aspnes founded the American Harp Center in Petoskey, Mich. Since its inception the AHC has brought premier faculty and students together during the summer months for workshops, performances, and community building. Aspnes also serves on the Executive Committee of the American Harp Society and as its Mid-Central Regional Director.
Aspnes began her training in her native Minnesota with her mother, harpist Frances Miller. Aspnes holds a Bachelor of Music degree from the University of Minnesota, a Master of Music degree from the San Francisco Conservatory of Music, and the Doctor of Musical Arts degree from the Manhattan School of Music.
Harp Column magazine featured Aspnes on the cover of its September/October 2002 issue. You can learn more about Lynne Aspnes at americanharpcenter.org.