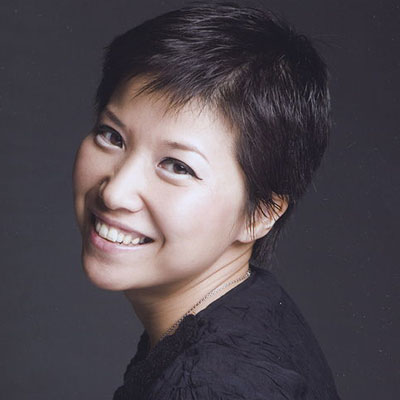 June Han
Classical technique • French repertoire
French technique specialist June Han shares practice tips inspired by her mentor Marie-Claire Jamet. Han teaches at the Yale School of Music, Peabody Conserfatory, and at Juilliard's prestigious pre-college program. 
"I would like students to learn from me that work ethic is the most important [thing] … hand position and technique are only tools [for] becoming the best musician possible."
Born in Seoul, Korea, June Han's influences span the globe. She worked closely with famed French pedagogue Marie-Claire Jamet at the Conservatoire National Superieur de Musique de Paris, where she won first prize in harp. Han also counts Nancy Allen, who she studied with at Juilliard, as a prime motivational influence. Now a member of the faculty at Juilliard's pre-college program, Han also teaches at Yale University, Columbia University, and the Bowdoin International Music Festival.
June Han is a member of Sequitur Ensemble, Ensemble 21, and Manhattan Sinfonietta. She has performed with the Chamber Music Society of Lincoln Center, Speculum Musicae, Music from Japan, the Group for Contemporary Music, Jupiter Chamber Players, and Bronx Art Ensemble. An active orchestral player, she has collaborated with Orchestre de Paris, Kirov Opera Orchestra, Mariinsky Orchestra, and New York City Opera, to name a few, and frequently appears with the New York Philharmonic. Her summer music festivals as a student include Aspen and Tanglewood in the U.S. and Villecroze, Nice, and Gargilesse in France. She has performed at festivals such as the Santa Fe Chamber Music Festival, Norfolk Chamber Music Festival, and OK Mozart Festival. Han has been a featured soloist with the Young Artists Orchestra in Aspen, Colonial Symphony Orchestra in Morristown, N.J., Durham-Oshawa Symphony Orchestra in Canada, and OK Mozart Festival.
Han has recorded for various labels and, as an avid proponent of the music of living and modern composers, has premiered works by numerous composers including Charles Wuorinen, Samuel Adler, Lei Liang, and her mother, Young-Ja Lee. In 2009, Han and Bridget Kibbey gave the U.S. premiere performance of Stockhausen's Freude, the second hour of Klang, for two harps at the Guggenheim Museum. The performance was reviewed as "mesmerizing" and "brilliantly executed."