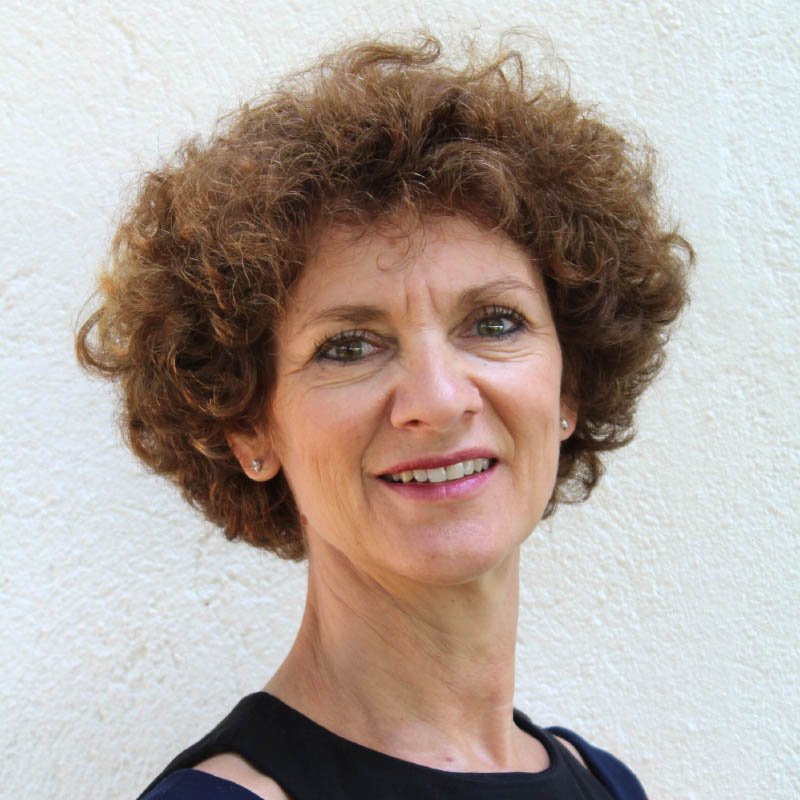 Isabelle Perrin
Classical Harp Specialist
Isabelle Perrin is the professor of harp at the Norwegian Academy of Music in Oslo and former faculty member at the Ecole Normal de Musique de Paris.
"I want all of my students to become total independent musicians."
Learn more about Isabelle Perrin
French harpist Isabelle Perrin began her training at the Conservatoire National de Région de Nice, then continued her studies at the Juilliard School of Music in New York before joining the San Francisco Symphony Orchestra and later on the Orchestre National de France as co-principal harpist. Perrin is also in demand as an international soloist and is regularly invited to play with prestigious ensembles around the world.
Her warm personality, as well as the deep relationship she has created with her instrument, has incited several composers to create music with her in mind. Bernard Andrès has dedicated his Danses d'Erzulie for harp, string orchestra and percussion to her. In 2008, Isabelle Perrin explored the electric "Blue Harp" (in Katowice, Poland, with the Concertino "South Shore" for Blue Harp and Orchestra written especially for her by Elzbieta Sikora.
Perrin has recorded a number of CDs, including one highlighting the works of Bernard Andrès, original works by Arnold Bax for flute, viola and harp, a world premiere recording on a single action harp of F.A. Boieldieu's works, including his Sonata for harp and the famous Concerto in C Major, or one of Pierick Houdy's pieces for harp and miscellaneous instruments, among them the "Concerto Français" which he dedicated to her. She has also recorded a Super Audio CD of favourite repertoire pieces; a recital of the most famous French impressionist works for harp, a second Bernard Andrès CD with Mexican harpist Baltazar Juarez and quite recently a CD of both Johann Sebastian and Carl Philip Emmanuel Bach with flutist Shigenori Kudo. Her recording of Caplet's Divertissement à la française is the soundtrack for the instructional videos on Harp Column Academy.
In addition to her career as a soloist, Isabelle Perrin is deeply dedicated to teaching. As the youngest recipient of the French Certificate of Aptitude in harp pedagogy (received at age 17), she is currently harp professor at the Norwegian Academy of Music in Oslo (Norway) as well as Head of the Strings Department after having taught both at the Conservatoire National de Région de Nantes and the Ecole Normale de Musique de Paris for nearly 15 years. Perrin is regularly invited to serve as a guest professor by universally renowned institutions such as Indiana University (Bloomington), the Moscow's Tchaikovsky Conservatory, the Juilliard School (New York), the Curtis Institute of Music (Philadelphia), and the Royal Academy of Music (London) where she has been permanently named "Visiting Professor" as well as Honorary Associate.
Perrin's zeal for teaching, as well as her desire to communicate with audiences, has lead her to travel the world giving concerts in the hopes of bringing the harp to the general public. In August of 2004, Isabelle Perrin was the organizing president and artistic director of the 6th European Harp Symposium in Lyon, France. And after serving as its vice-president, Perrin is now the new Artistic Director of the World Harp Congress, which organizes an international harp festival every three years in a different country, the next one being in Hong Kong in 2017.
In recognition of her exemplary career and her musical commitment, Perrin was decorated by the French Ministry of Culture and Communication and admitted to the Knighthood of the Order of Arts and Letters.
Perrin was featured on the cover of Harp Column magazine's March/April 2015 issue. You can learn more about Isabelle Perrin at isabelle-perrin.eu.