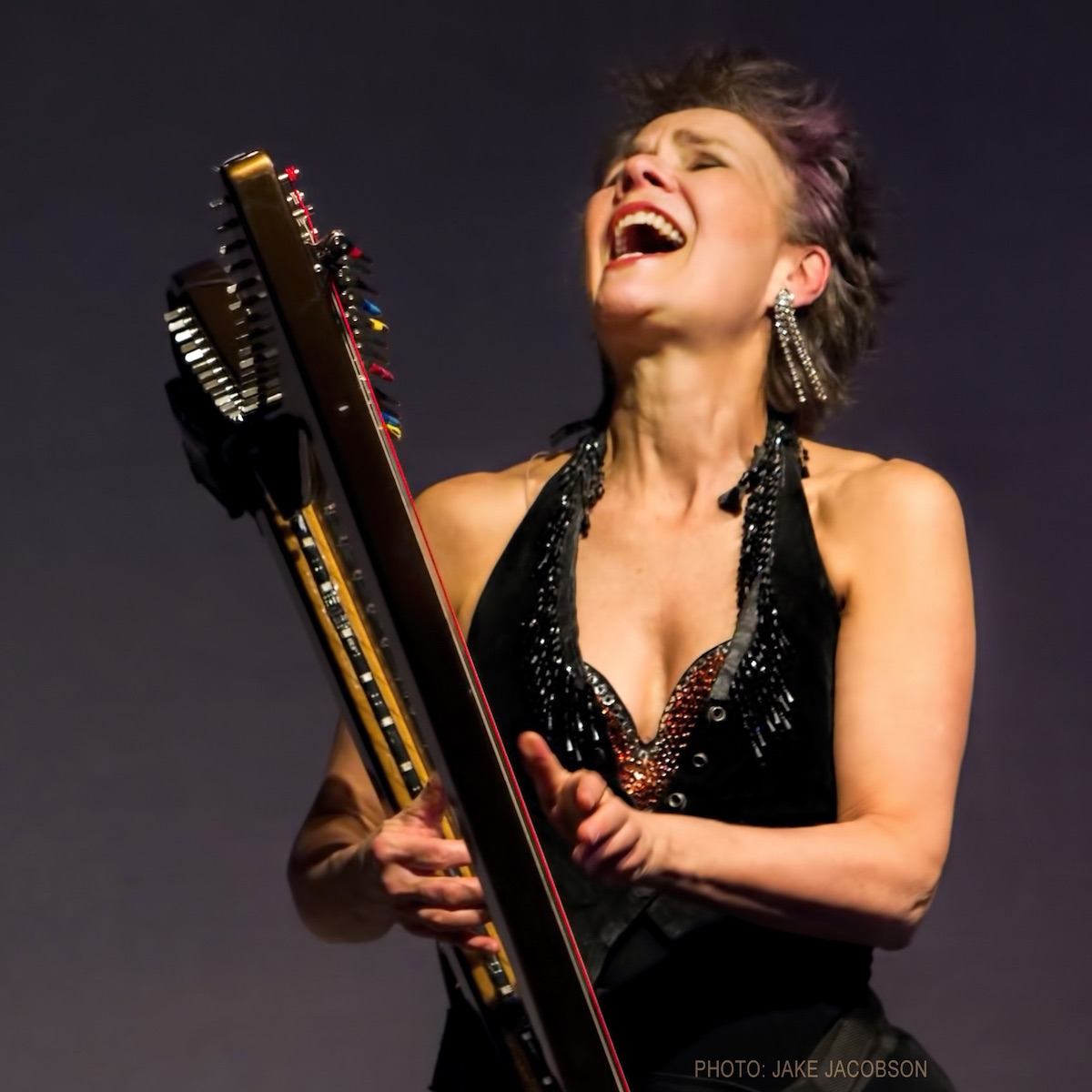 Deborah Henson-Conant
improvisation and original repertoire
Deborah Henson-Conant is a Grammy-nominated harpist who specializes in creativity, improvisation, and helping harpists find their unique voice. 
"I'm passionate about hearing [a person's] unique voice. I'm really passionate about the fact that each person truly has a unique voice."
About Deborah Henson-Conant
Deborah Henson-Conant (also known as "DHC") describes herself as a Grammy-nominated "one-woman orchestra." A specialist in creativity and improvisation, she uses an electric harp, her own voice, and a looper pedal to layer sounds in real time, then weave solo lines and vocals above it.
"Forget the demure harpist—forget the Classical music—forget dozing off in the back row," says DHC. She is a showman, entertainer and solid musician who's been compared to musical greats from Leonard Bernstein to Elvis Presley. Her voice is compared to Carly Simon and Joan Baez; her playing to Chuck Berry and Jimi Hendrix; and her humor to musical comedian Victor Borge and even Eddie Izzard.
Her shows, her life, her instrument, her workshops and her music are all about transformation—all tied together by powerful, funny, affirming stories and universal humor. Legendary "Tonight Show" trumpeter Doc Severinsen calls her the "Wild Woman of the Harp," and iconic rock guitarist Steve Vai says she's the "Jimi Hendrix of the Harp."
Deborah Henson-Conant has toured with the Boston Pops, opened for Ray Charles at Tanglewood, jammed onstage with Bobby McFerrin and offstage with Aerosmith's Steven Tyler. She's been featured on television shows from Charlie Rose to Joan Rivers and "The View" and in two full-length PBS music specials.
Find out more about her at hipharp.com.